▌Corporate information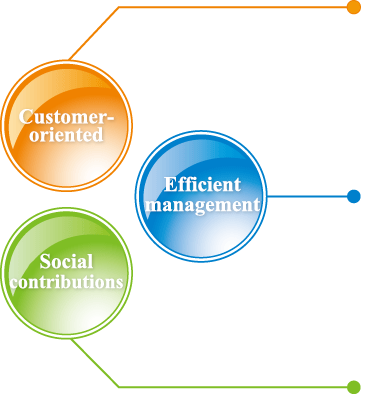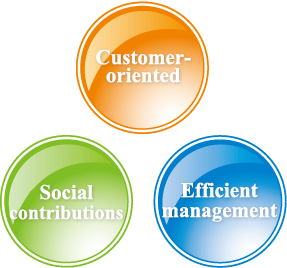 We provide satisfaction to customer and aim the company depended by customers
"All for customer" We make efforts to be felt higher level of satisfaction through design, construction and sales.
We always aim "only one company" of customer with safety first.
We pursue highest quality and aim to obtain proper profit
We never compromise to produce equipment by ourselves at all.
We always continue R & D for seeking evolution and aim higher quality with safety first.
We win social trust and aim healthy growth of enterprise
We always conscious environment and conduct corporate activities earth-friendly.
We also participate in local activities and events aggressively and cherish connection with local society.
We aim to be the company not only to pursue profit but also to be trusted and needed by society with safety first.

Company name
Hagi Electrical Co., Ltd.

Location
37 Shironishi-cho, Nishi-ku, Nagoya 452-0841 Japan


Foundation
September 7, 1981

Paid capital
20 million yen

Business description
Telecommunications construction business
Design, construction and management of electrical, telecommunication system software
Construction and management of industrial robot, carrier machine and communication network

Permission number
Construction industry permission number Aichi Prefectural governor (Toku-3) 27989

Member organizations
Aichi Prefecture Nagoya City Electrical construction work cooperating member,
Member of Institute of Electrical Installations


Principal qualification
| | |
| --- | --- |
| First-class Electrical construction work management engineer | 7 engineers |
| Second-class Electrical construction work management engineer | 3 engineers |
| Class 1 electrician | 10 electricians |
| Class 2 electrician | 3 electricians |

Major client
Shiratsuki Co., Ltd.
TOENEC Corporation
ICHIEI KOGYO Co., Ltd.
Sanpo Electrical And Mechanical Engineering Corporation
Shintou Co., Ltd.
DTF Co., Ltd.
Takahama Denko Co., Ltd.
Koshow Co., Ltd.
Miura Electric Co., Ltd.
Senko Denki Co., Ltd.
C-CUBE, Inc.
Kuroda Facility Design Office
Bunka Denki Co., Ltd.
Kawaragi Dengyou Co., Ltd.
Sanyo Ltd.
Kume Store Ltd.
Riken Brother Seimitsu Kogyo Co., Ltd.
Mizutani Chemical Co., Ltd.
Shimohara Water Works Co., Ltd.
Sanai Telecommunication Equipment Co., Ltd.
NDS-NETWORK Co., Ltd.
Yamamoto Denko Ltd.
Furukawa Electric Ltd.
Takagi Electric Ltd.
Makoto Electric Ltd.
Nakamura Electric Ltd.
TECHNOS 8 Co., Ltd.
CR Densetsu Ltd.
Himawari Co., Ltd.
SPOT-ON Ltd.
Nonaka Dengyo Ltd.
SOEI Co., Ltd.
Nikkou Denki Kouji Co., Ltd.
Jinnai industries Inc.
BCF Co., Ltd.
SI Tech Co., Ltd
Nisshin Maintenance Co., Ltd.
SYSTEM BROTHERS Co., Ltd.

Main bank
MUFG Bank, Ltd. The Okazaki Shinkin Bank

▌Action policy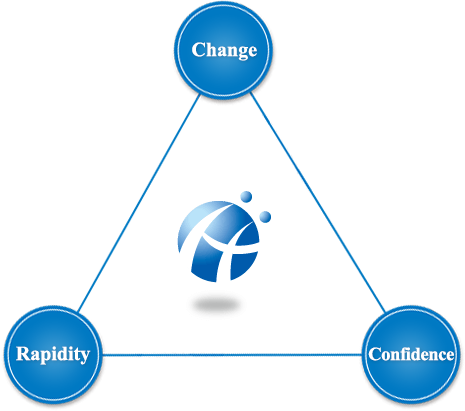 Each employee always reviews how to work, and the work should be improved is improved immediately.
We do not only follow traditional way but also always keep improving in every phase and our activities are useful for customers and local community.
We penetrate FIELD FIRST then we win confidence of customers and local community.
We do not give general remarks only but also make efforts to obtain confidence from the community with the mind of Field First.
We emphasize business speed during execution and will not lose business chance.
We keep quick response in our mind to achieve customer's expecting timing and seize the business opportunity by providing high satisfied technology and service.