Since establishment in 1989 we, Hagi Electrical, have been dealing with many customers.
We steadily accumulate achievements over many years, and we resulted proud of establishing deep trust relationship.
Hagi Electrical feels pleasure to help to maintain customer's valuable electric facility.
▌Telecommunications construction business
■ Design, construction and management of electrical, telecommunication system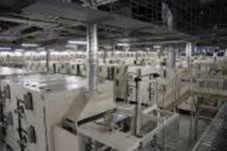 We conduct design, construction, management, maintenance, build of wireless/wired LAN, or develop and operate management of information network system of general electric facility, such as building, factory or ordinary household.
■ Construction and management of industrial robot, carrier machine and communication network, etc.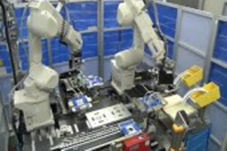 We provide system construction suggestions according to needs for facility/equipment control, monitoring, maintenance at production site, we also execute from design, construction, management to adjustment which brings improvement under totally consistent system.
■ Substation facility construction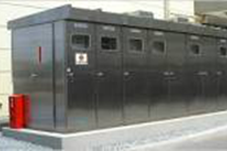 We conduct new establishment and refurbishment of substation facility for supporting stable electric power supply, also construct of transformer, GIS control equipment and create plans, designs and build wiring works.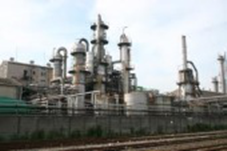 The constructions to connect large machineries or control devices in large-scale plant construction contribute equipment upgrade, automation and/or energy saving in many cases. Even more advanced knowledge and higher technology are required by recent years significantly higher performance environment. We have enough knowledge and technology to correspond to and our technicians make sure one step ahead and we conduct design, construction, management and after sales service with perfect condition and system.
■ Electrical facility in general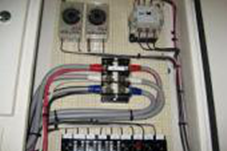 From household appliances to special equipment used in factory, we undertake from purchase to installation, after-follow.